This is a review and giveaway for
Flirty Aprons
. I had the opportunity to review these really cute aprons.

I got to review The Women's
Apron
Scalloped Chic Teal. It is so cute. Blue is my favorite color. It is really very well made and comfortable. It is made from 100% cotton and so soft. I love my flirty apron. Ever since I first saw these aprons on the internet I knew I had to have one. I was so excited when it came in the mail. I cannot say enough about these stylish aprons. I give these aprons 5 Stars of 5, it gets my highest recommendation. Most women like to wear an apron when they are cooking and baking, why not look stylish while your cooking. So go on over to
Flirty Aprons
and check them out.
Flirty Aprons are quality double layered aprons and they have an adjustable waist and neck ties for a one size fits all apron. 100% soft cotton fabric and won't fade or tear. They have a 30 day money back guarantee.
You will look cute and feel great wearing these aprons. Women can't get enough of this fun and flirty woman's apron. Cooking, cleaning, gardening or doing crafts-the Original Women's apron is ideal for every woman who wants to look and feel beautiful while going about her day. Women will love wearing this 100% cotton apron. Women's aprons have been a necessity in daily life for ages, and now women everywhere are redefining the look and feel of their home lives with our fun and sassy aprons. Take the monotony out of daily life by adding the exciting and sexy flare of a Flirty Apron.
Flirty Aprons are available for women, children and men. They have lots of colors and styles to choose from. Take a look at these pictures and tell me they are not the cutest aprons you have ever seen.
They have the cutest cleaning gloves you will ever see. Give cleaning new meaning with chic and stylish Gloveables, dressed up in dotted or damask ruffles.
Gloveables are waterproof, thicker than standard rubber gloves, and tough enough to protect your manicure while cleaning, dish washing and even gardening. Gloveables kitchen gloves are lined to prevent irritation and sweating and are equipped with a handy hang tab. And the price is right as a fresh fun gift idea for teachers, hostesses or thanking anyone who's given you a "helping hand."
•Gloves are made from latex rubber
•Ruffles are made from oilcloth
•One size fits most
So where can you get these very cute aprons at? Go on over to Flirty Aprons website and check them out. They even have their own blog.
Flirty Aprons is giving one of my lucky winners an apron of their very own.
That person can choose whatever apron they want with the exception of these four aprons: Chic Pink, Sassy Black, Cocoa Lime and Cupcake. Those four are not available for the giveaway.
1) Mandatory Entry: (1 entry)
Go on over to
Flirty Aprons
and tell me which apron you would like to have.
Additional Entries:
2) Make a purchase over at
Flirty Aprons
. (worth 10 entries)
3) Follow me on Google Friend Connect. (1 entry)
4) Subscribe to my
RSS Feed
or
E-mail
. (1 entry each)
5) Follow me on
Twitter
. (1 entry)
6) Tweet about this giveaway daily. (2 additional entries a day)
You can use this for an example,
"I'd like to win a Flirty Apron at @superglutenfree from @Flirty_Aprons #giveaway #win http://goo.gl/fb/hCzya
".
7) "Like" my blog on
Facebook
. (1 entry)
8) Blog about this giveaway and link to
Lisa's Gluten-Free Advice and Healthy Living
and to
Flirty Aprons
. (3 entries)
9) Add my blog to your blog roll. (2 entries)
10) Add my button to the side bar of your blog. (3 entries)
11) Follow Flirty Aprons on
Twitter
(1 entry)
12) "Like" Flirty Aprons on
Facebook
. (1 entry)
13) Check out my
Squidoo
Lens and/or create
your own Squidoo Lens
. (2 entries each)
Please leave me a comment while you are there as well leave me a comment on here telling me you checked out my Squidoo Lens.
14) Vote for my Blog on these Blog Directories by clicking on each of the following buttons. One additional entry per click. You can do this every 6 hours). Top Mommy Blogs can only be voted for once a day. Make sure to make a separate comment for each button you click on.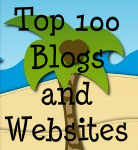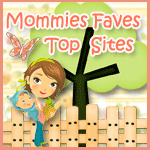 Leave a comment for each entry.
Be sure and leave me your Twitter user name and Blog URL of your post.
Leave me your e-mail address or make sure it is visible on your blog so that in the event that you win this giveaway I can contact you.
This Giveaway is available for USA Only.
Giveaway goes through till August 22.