This is a review and Giveaway for the "101 Recipes for Gluten-Free Microwave Mug Cakes" from Microwave Mug Cakes, written by Stacey J. Miller. Stacy was on the Rachel Ray Show back in June. Stacy had come across a mug cake recipe and loved it and when she tried to find other recipes she could not find any, so she decided to make her own recipes. She started out with the 101 Microwave Mug Cakes and now has the Gluten-Free version of the book.
Now you can make a single serving of cake without having to make a whole cake and a gluten-free cake at that. Here is a great little book just full of gluten-free cakes and muffins for you too enjoy. The recipes are fun and easy to make and are healthy. All you need is a microwave oven, a mug, a saucer, and a mixing bowl.
The book provides a mix of recipes, that, in addition to being gluten-free, include snacks that may have one or more of the following properties: no added eggs, no added dairy products, no added sugar, or no added oil. Gluten-free microwave mug cakes are the ultimate healthier single-serving snack.
Here is one of the recipes I tried, it is the "Strawberry Muffin Microwave Mug Cake". It was very simple and fast to make. My five year old son was amazed that I was making a microwave mug cake. My son was watching the whole time from start to finish, which wasn't very long. The ingredients in this recipe called for, an egg, strawberry yogurt, milk, oil, vanilla, baking powder, xantham gum, cinnamon, brown sugar, sorghum flour, millet flour, potato starch and vanilla pudding powder, very simple. It is easy to substitute an ingredient for another if there is an ingredient that you cannot have in your diet. It did seem rather odd to be only using small amounts when I usually make a whole cake, but there was not left overs to figure out how in the world my small family was going to eat the whole thing. When I was done mixing it, I put the mug in the microwave for 4-5 minutes and it was done. When it was cooled off, I topped it off with some more strawberry yogurt and fresh strawberries. It tasted so good and moist. I just can't wait to try out some more of the recipes. I give this recipe book 5 stars out of 5. I would recommend this book to anyone who is on a gluten-free diet.
Check out the Microwave Mug Cakes website, they have a couple recipes you can try out for free. You can get the 101 Recipes for Gluten-Free Microwave Mug Cakes on Amazon
.
One lucky winner will receive a copy of the "101 Recipes for Gluten-Free Microwave Mug Cakes". Thank-you Stacy for sponsoring this wonderful giveaway.
1) Order the 101 Recipes for Gluten-Free Microwave Mug Cakes
on Amazon. (10 entries)
2) Follow me on Google Friend Connect. (1 entry)
3) Subscribe to my RSS Feed, E-mail and/or my Newsletter (in the blue box on the right hand column). (1 entry each)
4) Follow me on Twitter. (1 entry)
5) Tweet about this giveaway daily and/or post on your Facebook. (2 additional entries a day) You can use this for an example,
"#Win 101 Recipes for Gluten-Free Microwave Mug Cakes @superglutenfree #giveaway

http://goo.gl/fb/Jmlsj

, Ends 1/23/2011".
6) "Like" my blog on Facebook and/or Networked Blogs. (1 entry each)
7) Blog about this giveaway and link to Lisa's Gluten-Free Advice and Healthy Living and to Microwave Mug Cakes. (3 entries)
8) Add my blog to your blog roll. (2 entries)
9) Add my button to the side bar of your blog. (3 entries)
10) Check out my Squidoo Lens and/or create your own Squidoo Lens. (2 entries each)
Please leave me a comment while you are there as well leave me a comment on here telling me you checked out my Squidoo Lens.
11) Vote for my Blog on these Blog Directories by clicking on each of the following buttons. One additional entry per click. You can do this every 6 hours. Top Mommy Blogs can only be voted for once a day. Make sure to make a separate comment for each button you click on.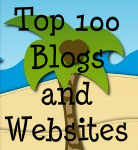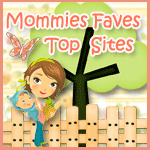 That gives you several entries for this giveaway. Enter as many of them as you want. Leave a comment for each entry.
This Giveaway is available for USA Only.
Giveaway goes through till January 23, 2011.
Giveaway Rules: All entries must be received by 11:59pm PST on January 23, 2011. A winner will be chosen by random.org. I will notify the winner by January 24, 2011 via email (please respond within 48 hours). I will also announce the winner on my blog. Leave a comment for each entry. Be sure and leave me your Twitter user name and Blog URL of your post. Leave me your e-mail address or make sure it is visible on your blog so that in the event that you win this giveaway I can contact you.
DISCLAIMER: I was not financially compensated for this post. I received a sample of this product for review purposes. The opinions are completely my own based on my experience.