This is a review and giveaway for
Triumph Dining
. Triumph Dining is being very generous they are giving away to three of my reader's their Gluten-Free Restaurant Guide. Look after my review to learn how to enter this giveaway. Thank-you Triumph Dining for this wonderful giveaway.
Since 2005, the Triumph Dining team has spent thousands of hours developing the most comprehensive gluten-free restaurant guide in North America, dining cards that help you order gluten free at restaurants where language barriers can make things even more difficult, and a popular gluten-free grocery guide to help you find the groceries you need — even if you're traveling and all that's available is a supermarket whose brands you don't know.
I had the opportunity to check out all three of Triumph Dining's products. I will give you a brief run down about all three products and what I think of them.
The Gluten-Free Restaurant Guide there has over 6,500 gluten-free restaurants. It has gluten-free menus from chain restaurants like P.F. Chang's, Outback Steakhouse and Red Lobster's. It covers all 50 states. It is a gluten-free restaurant data base where every listing is verified and updated every year. It is in it's 5th edition with over 460 pages. Every gluten-free restaurant I could think of that is in this guide. It is so easy to use. It has tips on how to get a gluten-free meal anywhere and a dining out checklist. It has the restaurants listed by state and locations. For instance Outback Steakhouse in Washington, it shows all the location's address and phone number's. On the right hand top side it has symbols, Outback Steakhouse shows a book. The book symbol means that this is a chain restaurant. I absolutely love this book, this is an essential guide that I want to carry around in my car. I give the Gluten-Free Restaurant Guide 5 stars out of 5.
The Gluten-Free Grocery Guide has over 30,000 brand name and store brand gluten-free products at grocery stores across United States of America. It has a color coded system that makes it easy to plan your menus and for finding your favorite foods. It is now in its 4th edition with 280 pages. This grocery is also very easy to use. It has great tips for grocery shopping and I love that it shows me which manufacturer's disclose information about cross contamination risks, dedicated production lines and facilities and gluten testing of their products. It makes it much easier knowing I am getting gluten-free foods that I am not going to get sick from. The foods are are color coded and listed in their own food group, so it makes it really easy to find certain foods. For example the frozen foods are listed in purple, so I just have to flip to the purple section. So I want to look up pizza & crust, it shows several brands. One of them is Amy's Kitchen Rice Crust Spinach Pizza, which is one of my very favorites. And it has a symbol with it, the symbol is a circle with an i and a check mark. These symbols mean, cross contamination and gluten testing. Which means that there is a possible cross contamination issue and that the company has tested its ingredients, finished products, machinery and equipment for gluten. This guide makes it so much easier to find gluten-free foods. I absolutely love this grocery guide, it is too an essential guide that I am going to keep it in my purse. I give the Gluten-Free Grocery 5 stars out of 5.
The dining cards are laminated and portable and you can easily fold them into your wallet. You can safely order from a restaurant in 10 different languages. The cards are tailored for toe each cuisine. It takes the chef less than one minute to read and to understand. These great little cards helps you to avoid cross contamination. The dining cards explain very simply that you have celiac disease and lists what you can not eat and what you can eat. As well explains about cross contamination. They are so easy an simple to use. I love these cards, they are going to stay in my wallet, very essential. I give the dining cards 5 stars out of 5.
Check out Triumph Dining's website, you can sign up for there news letter and check out their blog.
Three lucky winner's will receive a copy of the "The Essential Gluten-Free Restaurant Guide".
2) Follow me on Google Friend Connect. (1 entry)
3) Subscribe to my RSS Feed, E-mail and/or my Newsletter (in the blue box on the right hand column). (1 entry each)
4) Follow me on Twitter. (1 entry)
5) Tweet about this giveaway daily and/or post on your Facebook. (2 additional entries a day) You can use this for an example,
"#Win The Gluten-Free Restaurant Guide (3 winner's) @superglutenfree from @TriumphDining #giveaway

http://nblo.gs/dvEVG

, Ends 2/12/2011".
6) "Like" my blog on Facebook and/or Networked Blogs. (1 entry each)
7) Blog about this giveaway and link to Lisa's Gluten-Free Advice and Healthy Living and to Triumph Dining. (3 entries)
8) Add my blog to your blog roll. (2 entries)
9) Add my button to the side bar of your blog. (3 entries)
10) Follow Triumph Dining on Twitter. (1entry)
11) Check out my Squidoo Lens and/or create your own Squidoo Lens. (2 entries each)
Please leave me a comment while you are there as well leave me a comment on here telling me you checked out my Squidoo Lens.
12) Vote for my Blog on these Blog Directories by clicking on each of the following buttons. One additional entry per click. You can do this every 6 hours. Top Mommy Blogs can only be voted for once a day. Make sure to make a separate comment for each button you click on.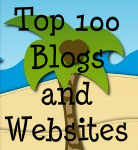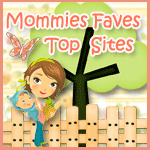 That gives you several entries for this giveaway. Enter as many of them as you want. Leave a comment for each entry.
This Giveaway is available for USA Only.
Giveaway goes through till February 12, 2011.
Giveaway Rules: All entries must be received by 11:59pm PST on February 12, 2011. A winner will be chosen by random.org. I will notify the winner by February 13, 2011 via email (please respond within 48 hours). I will also announce the winner on my blog. Leave a comment for each entry. Be sure and leave me your Twitter user name and Blog URL of your post. Leave me your e-mail address or make sure it is visible on your blog so that in the event that you win this giveaway I can contact you.
DISCLAIMER: I was not financially compensated for this post. I received a sample of this product for review purposes. The opinions are completely my own based on my experience.